Classes Coming Soon!
We are expanding to bring the kitchen to Vinca's Kitchen!
This exciting addition will allow us to offer a variety of cooking and baking classes in-house with local culinary experts. There will be limited seats available in each class, so make sure to register for our newsletter to get first access to each class.
We can't wait to share our new kitchen with you in early 2024!
What to expect in this space
In early 2024, you will start to see some changes to this page as we start to schedule our cooking and baking classes!
We will feature a selection of local culinary experts with different skills and themes of classes. Whether you're a seasoned chef or a beginner in the kitchen, our classes will provide you with the skills and knowledge you need to bring new dishes into your kitchen that will impress your friends and family!
We look forward to cooking with you!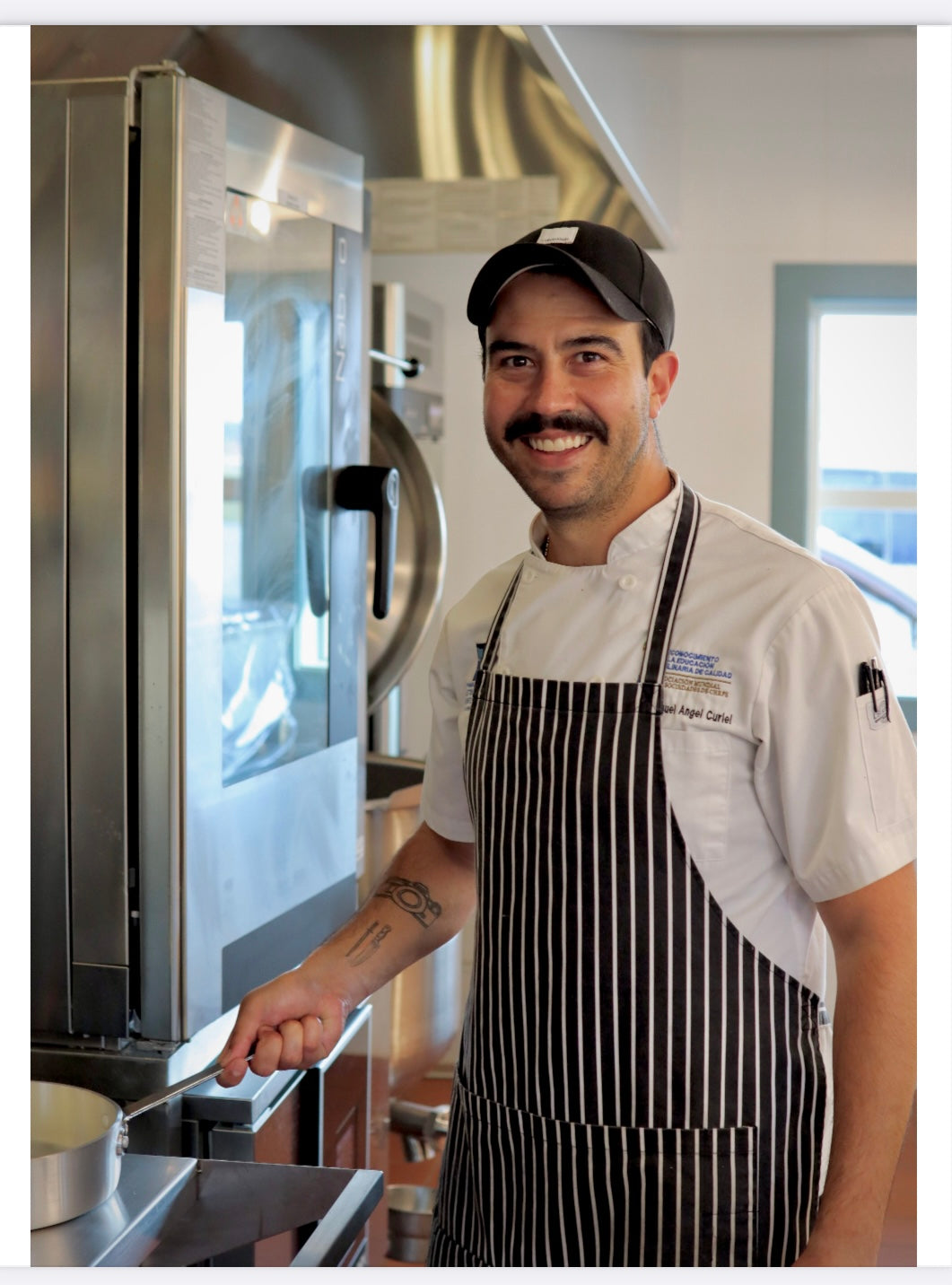 What to expect from our upcoming classes
Chef, Miguel Curiel (left), founder, and owner of La Chula Mexi-Can Kitchen will be hosting a class at Vinca's Kitchen in early 2024!
Miguel was born in Guadalajara, Mexico and moved to British Columbia in 2008. Since then, he has been working at different restaurants around the Lower Mainland and developing recipes to adapt Mexican food to Canada.

We can't wait to share this one-of-a-kind Mexi-Can (Mexican-Canadian) experience with you all!
Check out some of Chef Miguel's mouth watering dishes! Follow his Instagram @lachulamexicankitchen to get an idea of what you could see in class!